herzausstahl wrote:Wah I also have some old swatches... Must go take photo

Silverguy, I like your blue dial chrono man, swee!!! Quick go restore it with a nice bracelet!
I got a the original bracelet. Wash two times still don't look gim gim....quick quick.. show your best shots.
Here is the one with bracelet.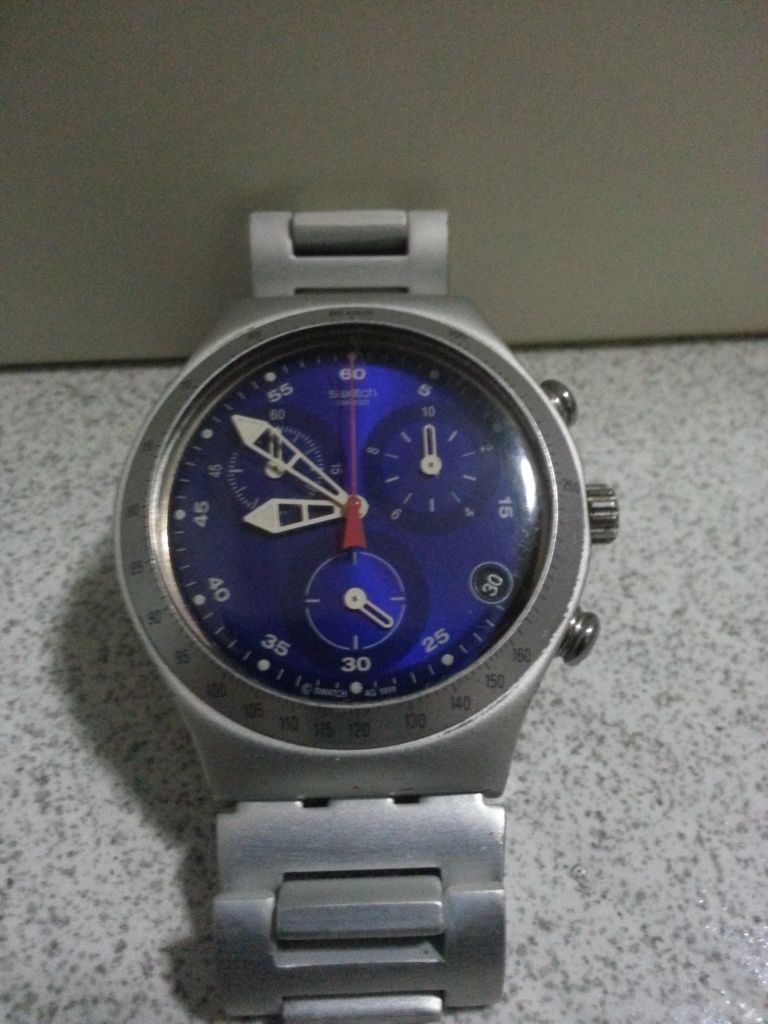 Sent from my GT-I9300 using Tapatalk 2