Saw this new series when someone posted this up on facebook and found it pretty interesting.
Picked one up from Twinkle a few days ago at a good price. Deciding hard between this variant and the blue/blue variant. This piece went home with me in the end.
Nice size and 5 variants.
- Black bezel insert/black dial
- Blue bezel insert/blue dial
- PVD variant
- Gold bezel/black dial
- Rose gold case variant
The new NH Series Specs
Size: 45mm excluding crown
Lugwidth: 24mm
Thickness: 13mm
Movement: Miyota 8200
The look is almost similar to the older NY0040 series but with several ugraded features, larger case, plongeur style hands, nicer 12,3,6,9 hour marker design.
As this is a 100m watch, the crown is a non-screwdown type as compared to the NY0040 series which are under Promaster series and in 200m hence are on screwdown crown.
Case
Case is in brushed finish, no sharp edge around the crown. One good thing is, the lugs are short and hence does not 'sticks' out for those who have a small wrist.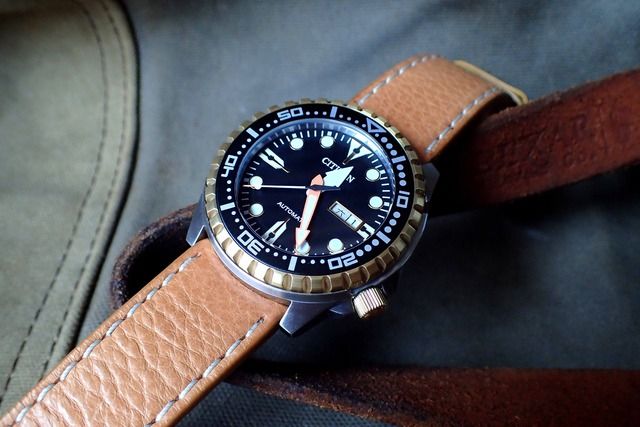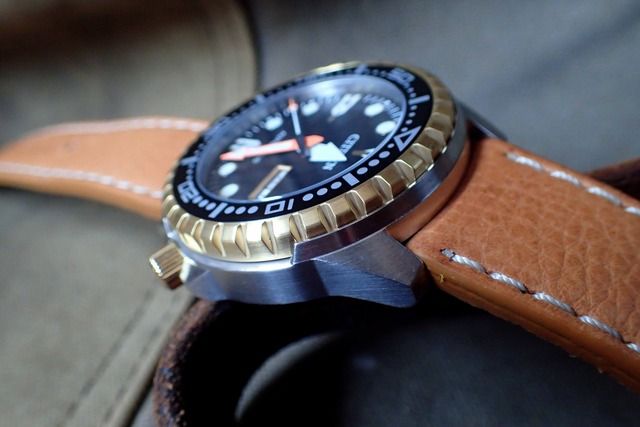 Another interesting feature is the semi-shrouded case, covering half the bezel.
Crown Guard and Crown
Crown is non screwdown type. Normal 2-Clicks, click pull type.
I noticed the 6mm crown is slightly on the smaller side vs the whole proportion of the case size but it's not really an issue. It is still easy to grip but if the crown is made slightly bigger by another 1mm-1.5mm, I believe the look will be more complete and will definitely look very 'toolish'.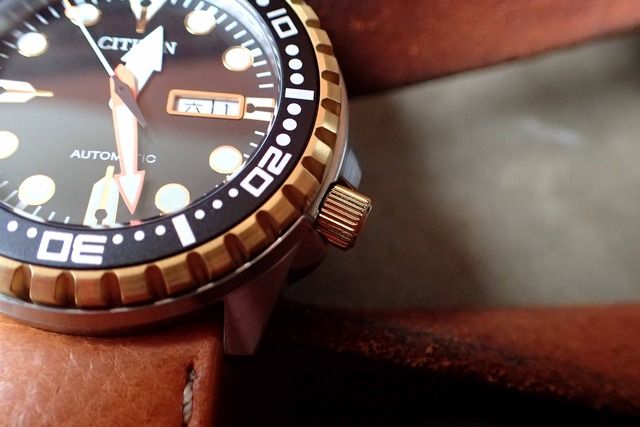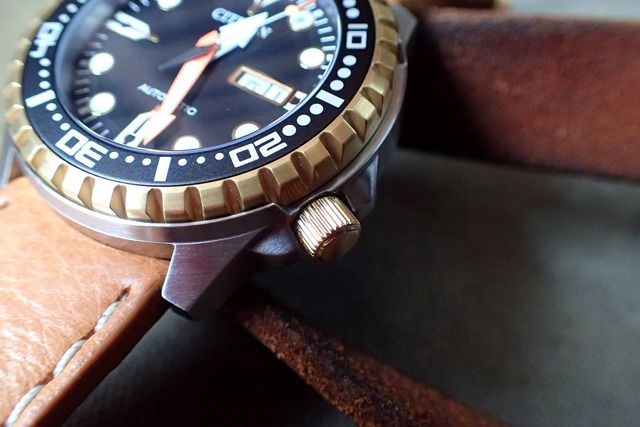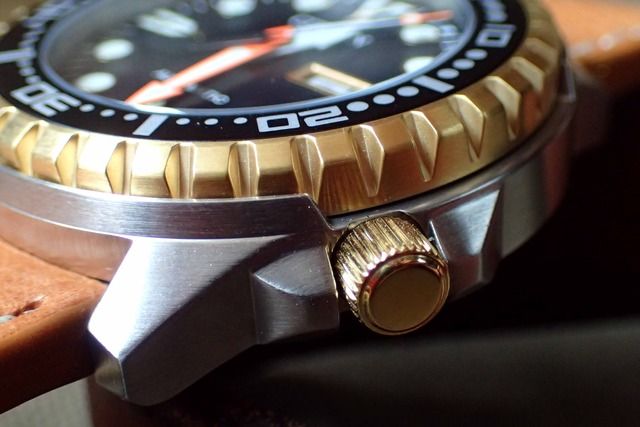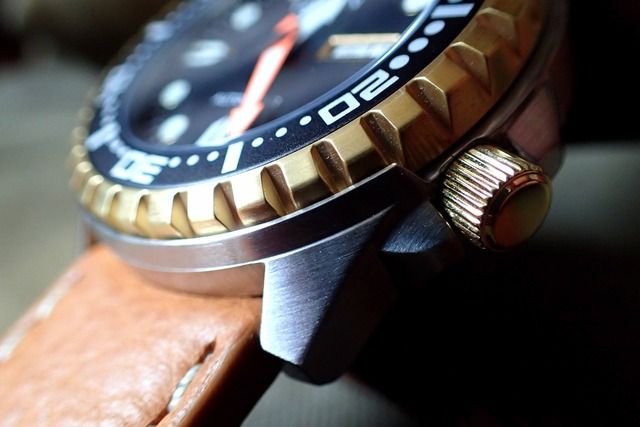 Bezel and Insert
Thick bezel which I like, close to 4mm thick. 120 clicks, not the 60 clicks action as compare to the NY0040 series. Bezel action is pretty smooth although there is still a bit of 'free play'.
The thick grooves on the bezel greatly aids in the gripping part.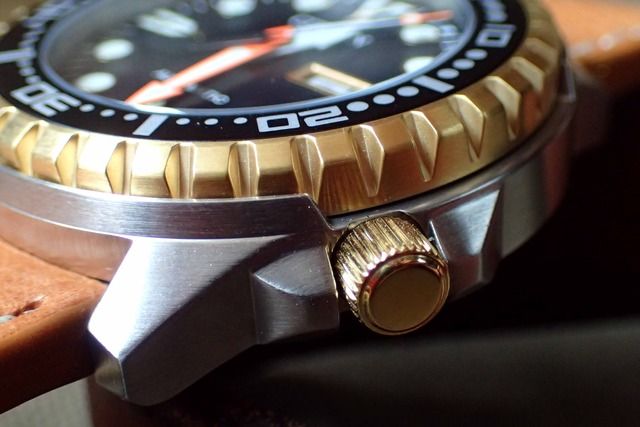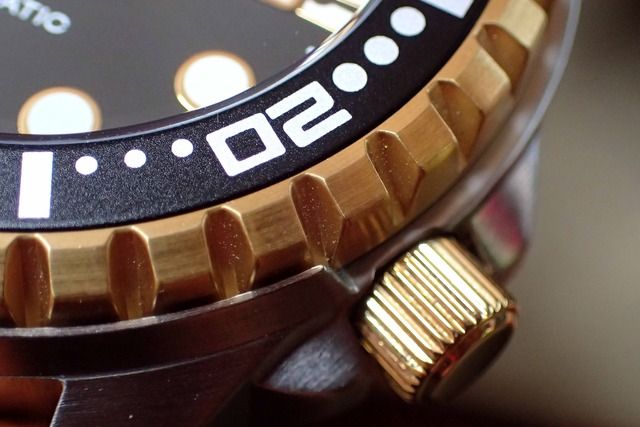 No lume on 12:00 pip.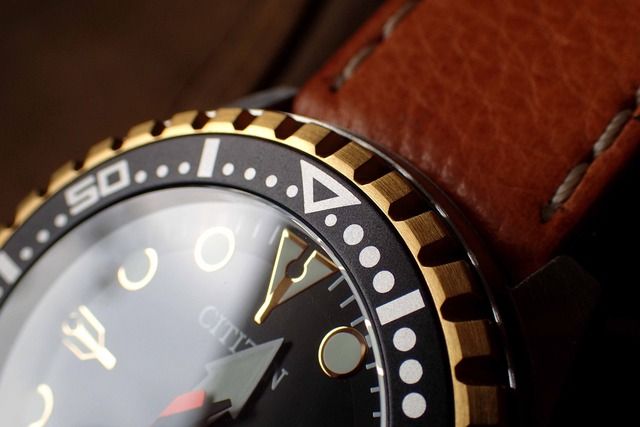 Dial and Hands
Dial has a very low sheen in starburst finish, almost nearing to a matt but not entirely matt.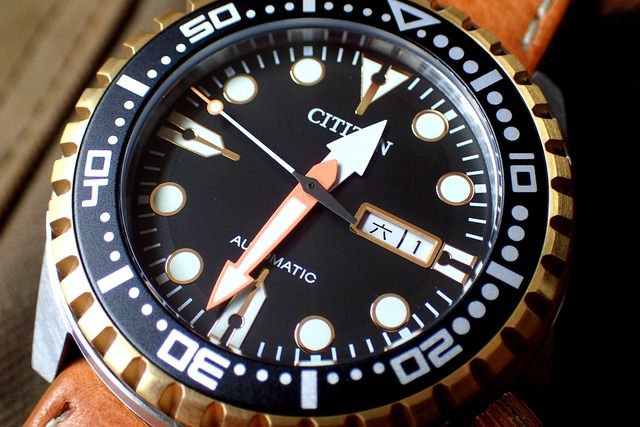 The reason why I chose this variant over the blue was the raised gold marker indices, creating more depth on the black dial vs a s/s indices.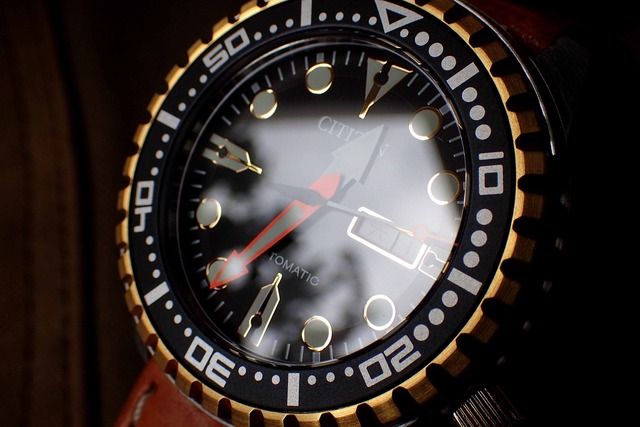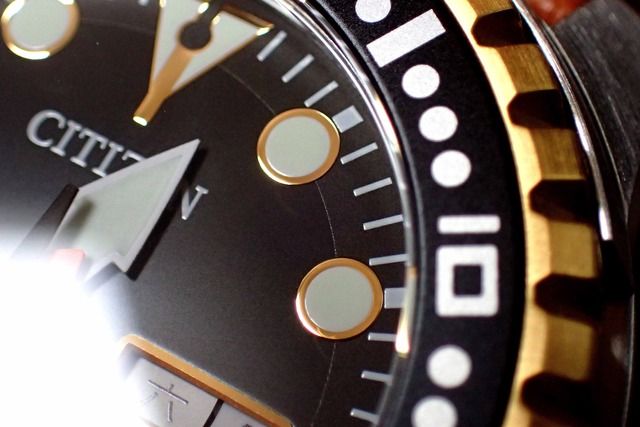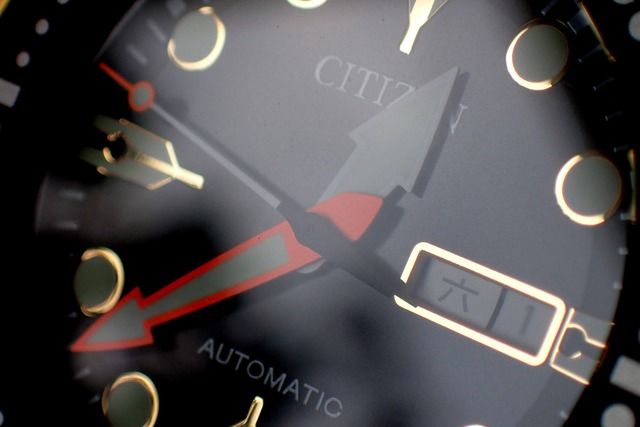 Day wheel is in both Eng/Chinese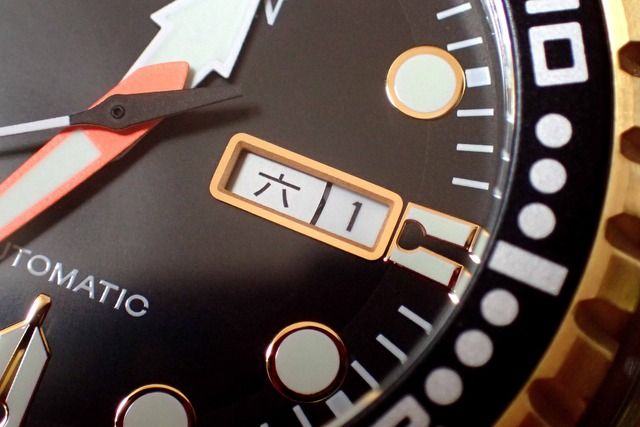 Plongeur style hands. Lume junkies, sorry, you might be disappointed by the lume quality. The NY0040 series lume win hands down immediately.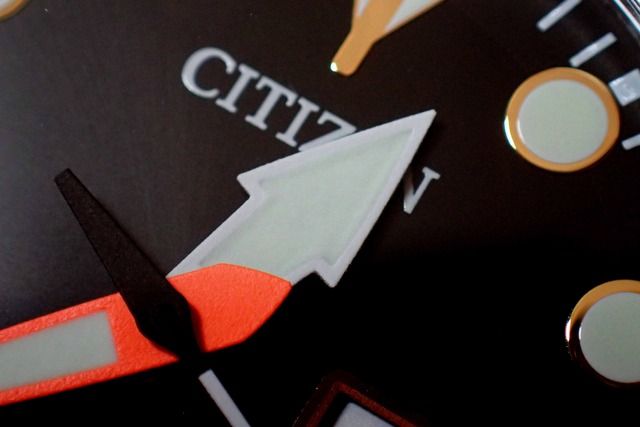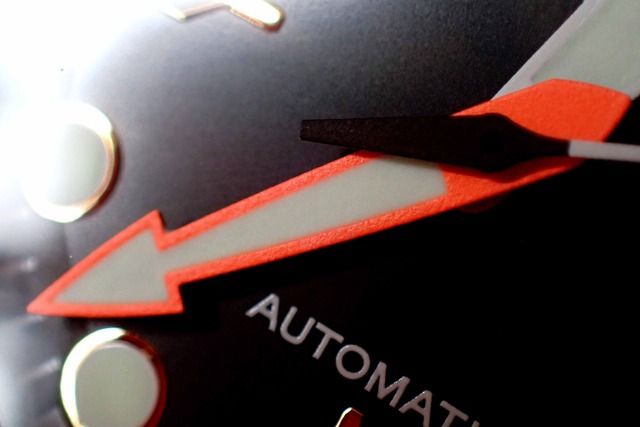 Caseback
Solid caseback with the usual engravings.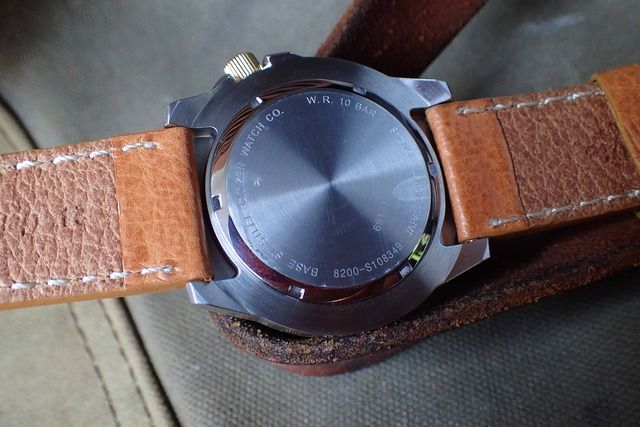 A side by side comparison betwwen the NY0040 & NH8384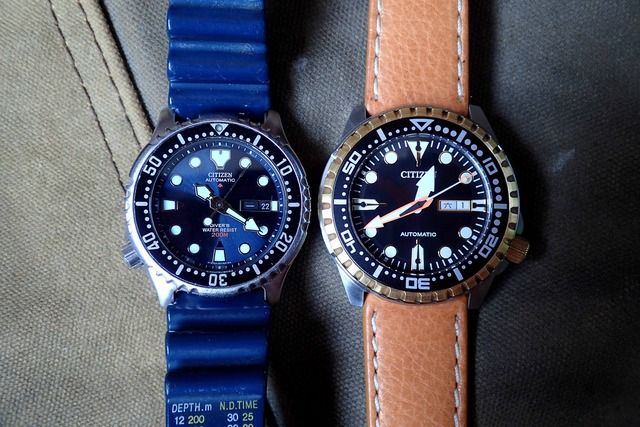 In all, this is another affordable diver watch from Citizen. Price is under $300 after %, for all variants from Twinkle.